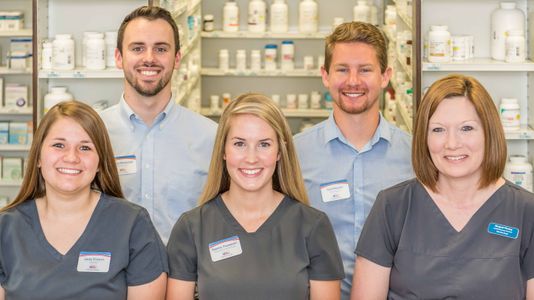 We Pride Ourselves In Providing Friendly Customer Service
We are a locally-owned community pharmacy dedicated to providing personalized service at an affordable price. Villa Rica Drugs is proud to be your source for all of your pharmaceutical needs. We offer a wide variety of services including conventional prescription filling, immunizations, medicare open enrollment, medication therapy management and much more. At Villa Rica Drugs, you can count on personal attention provided by our caring, professional staff. Our expertly trained pharmacists and friendly staff pride themselves on making sure your pharmacy experience exceeds expectations. Visit us today to experience the Villa Rica Drugs difference.
Margaret "Maggie" Fleming
Maggie is our lead technician and pharmacy manager. Maggie is a Certified Pharmacy Technician and has been at Villa Rica Drugs since it opened in 2011. Maggie knows Villa Rica Drugs inside and out and is a favorite of many customers. Before Villa Rica Drugs, Maggie worked at Plaza Discount Drugs prior to it's closing in 2011. Maggie handles all of our compliance packaging and assisted living facility coordination. Maggie grew up in Heard County and currently resides in Carrollton with her husband, Darrell. Outside of work, Maggie spends as much time as possible with her family and especially her granddaughter, Davanee.
Ryanna Thompson
Ryanna has been with Villa Rica Drugs since 2016. Ryanna is a pharmacy technician and is also our OTC and gifts manager. Ryanna loves getting to know customers and making sure they enjoy their time at Villa Rica Drugs. Ryanna lives in Bremen and is married. She and her husband Lundy have a 3 year old son named Carson.
Jacklynn "Jacky" Preston
Jacky has been with Villa Rica Drugs since 2015. Jacky graduated from Villa Rica High School and lives in Villa Rica. Jacky is our delivery driver extraordinaire and goes above and beyond to make sure our delivery customers have a great experience. Jacky spends her time outside of work with her dog, Shadow.